CHILTON PRIMARY SCHOOL
Head of School: Mr Alex McAuley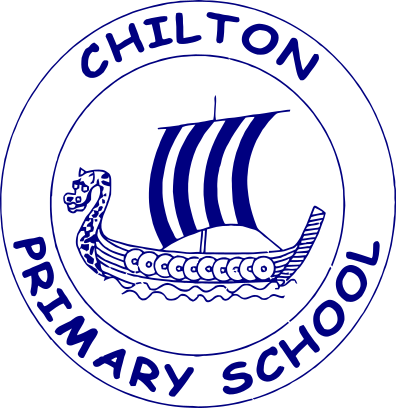 Executive Headteacher: Mrs Michaela Lewis
Our USP...
One Childhood, One Chance.....

Because every minute counts....

Our vision for Chilton is a place where pupils will have excellent attitudes towards learning, thriving within every aspect of school life and their learning - to ensure their education with us equips them with the aptitudes they need for the future in secondary school, higher education, university or the world of business and commerce. The team at Chilton work towards building life long learners, with the aspiration to become the best that they can be.

Team Chilton works towards becoming school with outstanding results and a well-deserved reputation for academic rigour delivered through an innovative and enterprising curriculum. "The Chilton Way" is the glue that binds us all together as a community.

Chilton Primary School pupils come from all faiths, ethnicities and background, as a result create a learning culture where everyone, whatever their ability, is challenged to do better and supported to achieve.

We will continue to cater for the well-being of pupils emotionally as well as educationally and physically. Pupils will be confident, articulate and well-rounded individuals, who will achieve their very best and be prepared for a wide range of social and professional situations.

Chilton Primary School is committed to developing its staff to ensure they are always at their professional best. In practice this means time in the week dedicated to training and collaborative planning, as well as providing opportunities for staff members to take initiative and apply their own ideas. Our teachers are skilled, committed and dedicated practitioners. They are dedicated to every child and aspire for each and every individual to achieve their every potential.

We see our school as an active part of the local community, and this community, with its people, businesses and other organisations, as vital constituents in our curriculum and educational programme.
Academy Description
Chilton Primary School proudly serves the community of Pegwell and West Ramsgate. We have more than 400 lively young minds at our school. Children are supported to be the best they can be by our dedicated teachers and support staff.
Our children are confident learners who contribute to a caring and happy school community. This really is the children's school. We meet the needs of all our pupils and nurture whatever talents they might have. Our aim is to make sure that, by setting high expectations and providing targeted support to every one of our children, each will have a successful Primary education.
School Ethos
Whatever a child's background or starting point, we want to make sure that they finish Year 6 with the academic skills, social skills and knowledge necessary to succeed. Every lesson at our school is creative and there is plenty of time for children to think, to play, to discover and wonder.
Each child is taught in the way that suits them best and we step in quickly if a change is needed. For some children, this might involve one-to-one support if they are finding something difficult and for others it could mean stretching them more to keep them interested.
Our school has an energy and purpose, with traditional values and social and emotional development at the centre of learning. Pupils know that good behaviour is expected of them. They are frequently praised and rewarded for trying their best and for being kind, hard-working and well-behaved.
We want the school to feel friendly and welcoming. Our children are taught to respect each other and their teachers. There is a zero tolerance approach to any type of bullying.
Please see below to read our latest Ofsted Report...